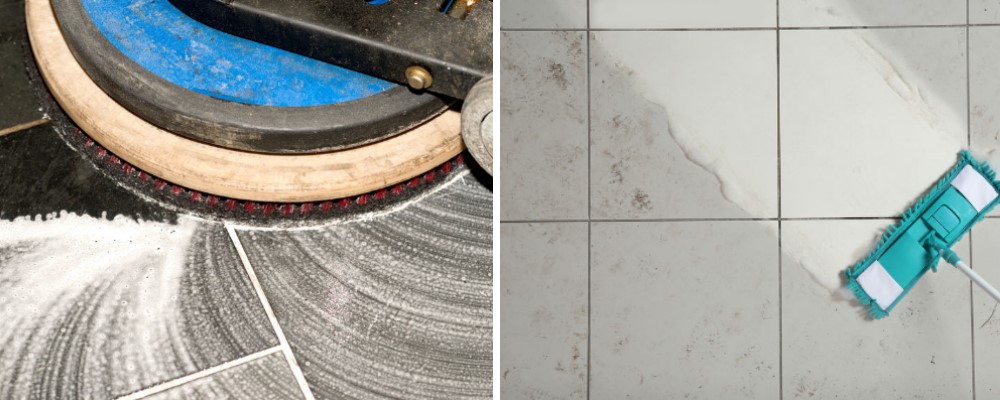 Nothing speaks "professionalism" more than a clean, sparkling facility environment. Facility Care Commercial Cleaning for Oklahoma recognizes how important clean tile, grout, vinyl flooring, and other flooring types are for the welcoming look and feel for your offices and rooms. Facility Care pays special attention to detailing your tile and grout. As tile is often the type of flooring in break room, restrooms, and entryways, Facility Care has the best equipment and cleaning supplies to help your area shine. Cleanliness of your floor can speak volumes to your customers and clients about the care you give to them!

But, that's not all! We can work at night or in the day. Our crews are experienced, dependable and reliable. All employees go through comprehensive OSBI background checks before we allow them to join our team of commercial cleaning professionals.
It's time now to clean your facility's carpet! But -- again -- that's not all! We clean fabric furniture, other types of furniture, and tile. Click on each of those links to read more.