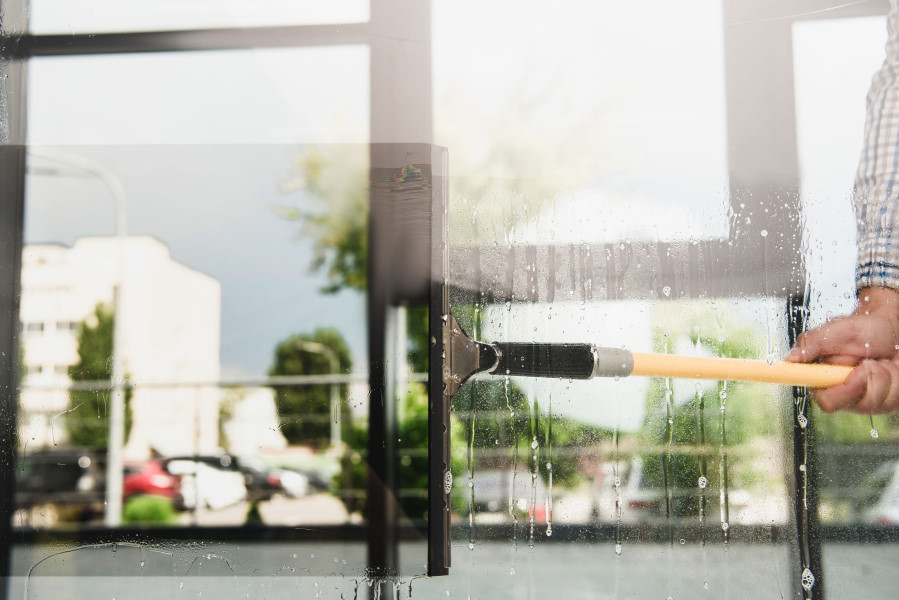 Yes, that's right! You read it correctly! Facility Care Commercial Cleaning cleans all moving glass in your facility: both INSIDE and OUTSIDE!
Our no-streak window cleaning service helps provide your business with it's image - and a clean, fresh, sparkling environment. Facility Care Commercial Cleaning provides your business with streak-free, spotless window cleaning.
But, that's not all! We can work at night or in the day. Our crews are experienced, dependable and reliable. All employees go through comprehensive OSBI background checks before we allow them to join our team of janitorial professionals.
It's time now to clean your facility's carpet! But -- again -- that's not all! We clean fabric furniture, other types of furniture, and tile. Click on each of those links to read more.