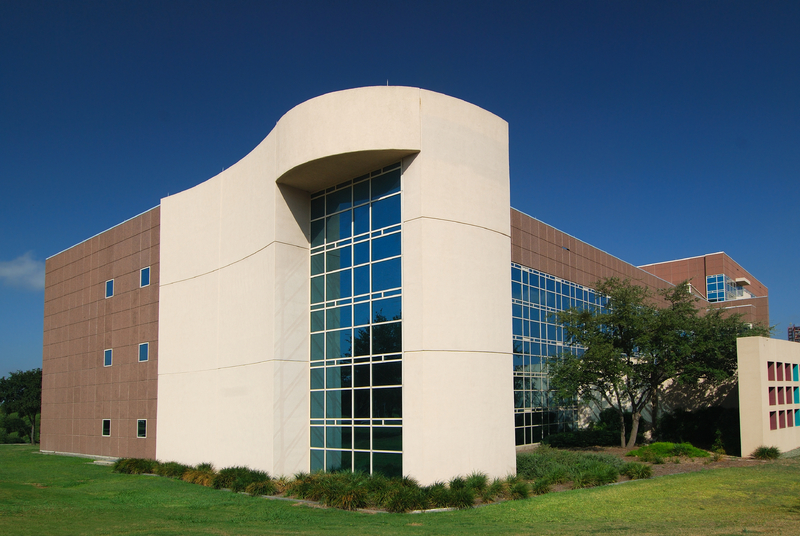 We're doing a series of blog posts regarding commercial building Spring Cleaning. While many are used to doing Spring Cleaning schedules for their homes, we at Facility Care Commercial Cleaning know the value of having a Spring Cleaning checklist and action plan for your facility and office(s).
Even though Facility Care doesn't do exterior cleaning, we know how important this is for the proper cleanliness and maintenance of your commercial facility. Here's our suggestions for exterior Spring Cleaning, starting from top going down.
Roof and Guttering: Now is the time to have your roof and guttering checked for wear and tear. This will help prevent future problems. We suggest you call a reputable roofing expert or your insurance company and have your roof components checked. ESPECIALLY if your building has a flat roof.
Wiring, power lines, phone lines, and other attached items on your building's exterior: We recommend you have the roofing company also check any wires, antenna, dishes, etc while they are on your roof; making sure they are securely fastened. Additionally, perform a careful visual inspection of all wires leading into and out of the building. If in doubt: call an expert!
Exterior walls, windows, and entry ways: Now is a good time to have them fully cleaned and any missing caulking or pieces repaired. Check all caulking for cracks or openings. Inspect your entry ways for over head leaks, breaks, necessary repairs. Check the doorways and windows for cleanliness and any necessary upgrades or repairs. We at Facility Care are experts at cleaning your windows, glass doors and entries, and glass partitions. Give us a call! You'll be glad you did.
Walk ways, steps, parking area(s): check for cleanliness, painted lines and directional insignias, and ANY cracks, holes, or uneven surfaces that someone could trip over. Remember that our population is aging and many use walkers to move from place to place. Therefore smooth, non-slippery surfaces are important.
We hope this post helps you organize and keep your facility in tip-top shape!
In our next post, we'll look at other aspects of Commercial Spring Cleaning.